So it's no surprise that NikoKnight and I have our fair share of travels but along comes a series of challenges. From our mode of commutation to places to stay, we often disagree on things and planning the perfect trip is a lot more challenging than you can ever imagine.
While we were on our 33rd argument today about the best places to see in Udaipur– this is for our upcoming trip to Udaipur in December- I happen to stumble upon a GIF that perfectly explained my feelings towards her in that moment. See below: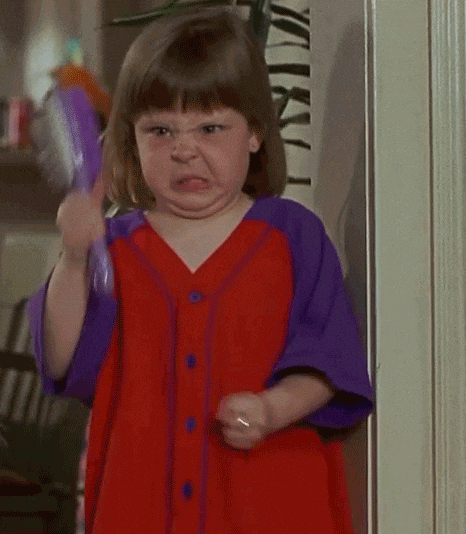 From here, it was like going down the rabbit hole! I went on giphy.com and scrolled through so many of such fun GIFs, I found some that appropriately define what a traveller usually goes through, you know, our travel troubles, especially while taking a flight. Here are some for you, all courtesy the same website:
Essentials, much?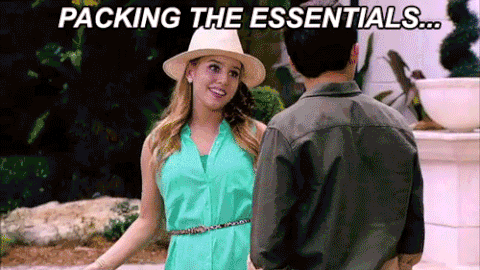 I don't know how many of you face this, but this is my constant struggle with Niko 😛
This is what her essentials look like and I am sure a lot of you travelling with partners (of any kind) feel this way!
Even for a 2-day trip, how is 15 kg ever enough? Right, Niko?
Check-in luggage
Oh, my God, this is the worst! How do you ever get a bag small enough and light enough, for it to easily fit in that boot? Also, is it just me or do you also think people really need to accommodate with other guests while keeping their luggage on the plane?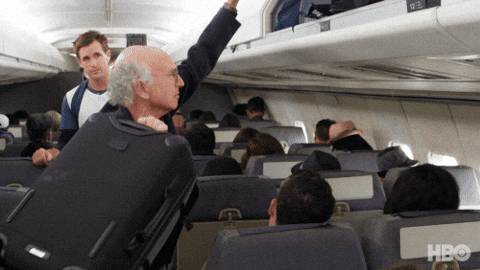 The Seating Problem
Imagine sitting next to someone like that: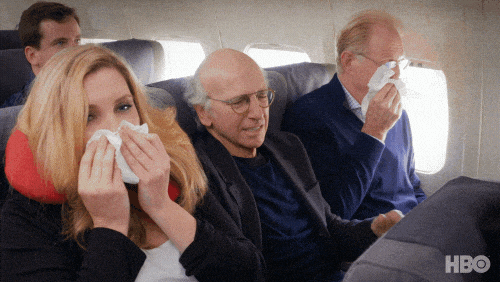 Or THAT: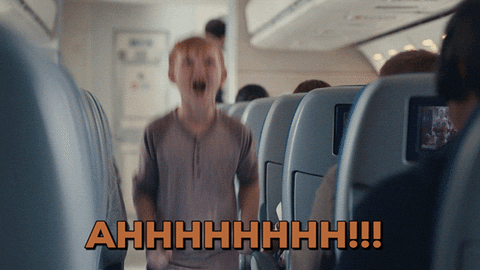 SHUDDER!
And boy, those prices! Other than the 2nd Tuesday, two months before your flight, which is when you get the cheapest tickets, how and why are flights so expensive, man? It may not stop us from travelling but we can always rant!
P.S- Did you notice the travel hack right there?
Do you agree? Let me leave you with these plane troubles for now- I already have a road trip trouble list coming up. Stay tuned 🙂
Love,
Contented Writer ❤